Succulent Wreath in Heart Shape – Mother's Day Gift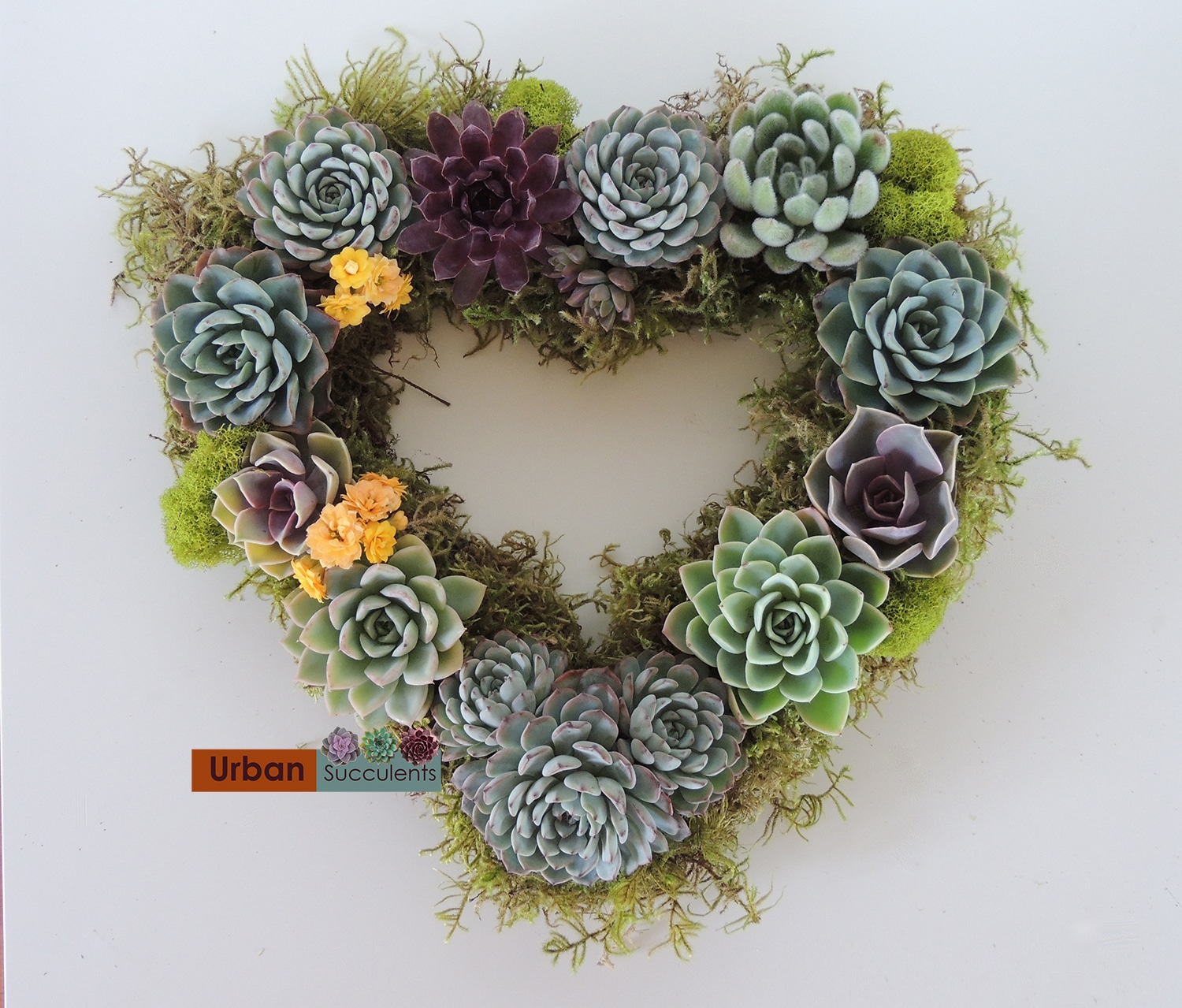 A succulent heart wreath makes a great Mothers Day gift or a "Thinking of You Gift".  At Urban Succulents we make our succulent wreaths using an array of flower-forming succulents.  Succulents are hand wired onto a bed of moss that is either on a wire or grape vine frame.  Succulents are able to root onto the moss and grow.  These succulent wreaths are easy to care for.  The effortless upkeep of these succulent wreaths is morning or afternoon sun and weekly water spraying.
This heart shape succulent wreath is made with a mix of echeveria succulents and sempervivum in a variety of shades of greens, blues and purple. The kalochoe bloom adds a touch of  bright color.
About Author