Marialuisa Kaprielian, Owner
I started working with succulents more than 15 years ago while raising my triplet boys. Part of my routine was walking with them and looking at plants in the neighborhood, in parks and public spaces throughout San Diego. It was during those walks, I took notice of succulent plants and began taking clippings and growing them in my yard and in pots. I was impressed with their beauty and how they thrived with little care.
For the past 10 years, I have been experimenting and working with succulents and putting my art and design background to work. First it was centerpieces and then bouquets. I began selling my creations locally and from there started Urban Succulents. Where we go from here will be based on our customer's needs and our ability to create beautiful things with succulents. We recently designed our first metal wall planters and are continuing to look for creative ways to showcase succulents and other drought tolerant plants.  I have had the pleasure to collaborate with author Debra Lee Baldwin who has written numerous books about succulents and have been published in Better Homes and Gardens magazine.  I have also work with Robin Stockwell a commercial succulent grower and author of Succulents: The Ultimate Guide to Choosing, Designing and Growing.  Both Debra and Robin have featured my work in their books.
If you have taken the time to read this, I appreciate your interest in what we are creating here at Urban Succulents.
To quote Garrison Keillor "Be well, do good work and stay in touch" and thanks for your support.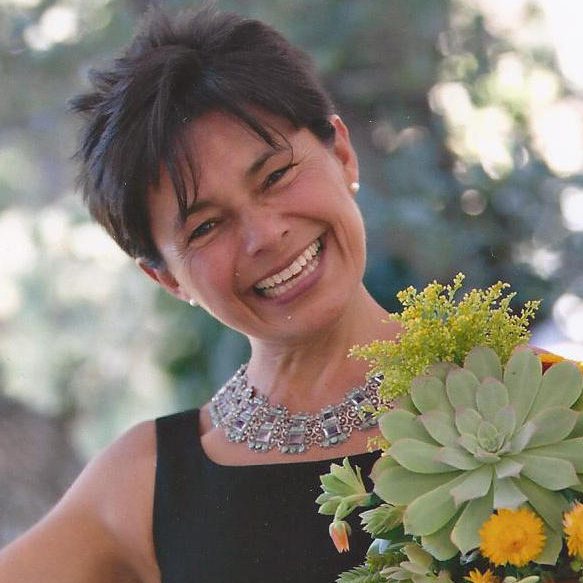 What Urban Succulents is all about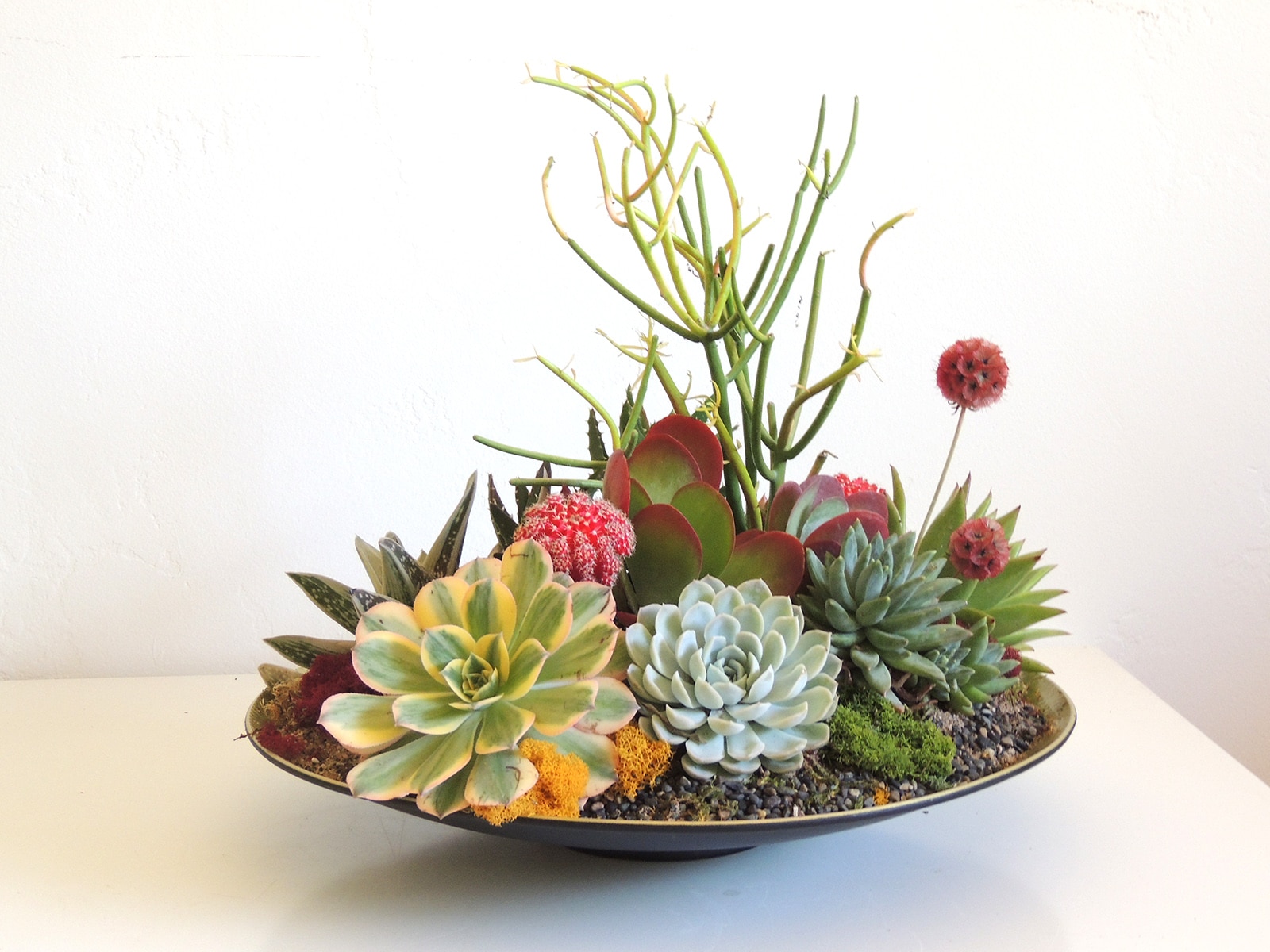 When we first saw different varieties of succulent plants one of the first things that came to mind was "those plants look like flowers".  Based on that simple observation, we opened Urban Succulents and started creating and selling living plant arrangements as an alternative to cut flowers.  
Working with succulents, we discovered their versatility and range of colors, and started creating bouquets, boutonnieres, corsages, and wreaths.  Today, we ship our succulent and cactus creations throughout the United States, as succulent wedding florals, custom succulent and cactus arrangements and corporate gifts.  All our pieces are hand-made with the finest succulents available.  We are also working on a line of succulent plants and cactus arrangements for delivery exclusively in the San Diego region.