$75.00
Succulent arrangement created in a 10 x 10 wood box will include an assortment of echeveria succulents and their bloom with some foliage for texture and filling. The recipient is a male professor so it will not include pink color and will be made more for masculine taste.
To be delivered on Monday at SDSU
Email to a friend
Related Products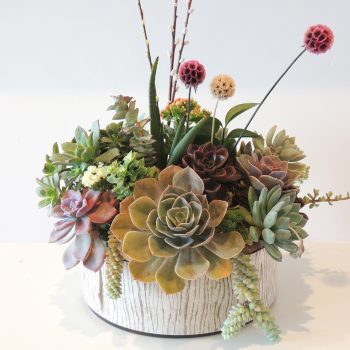 This is a metal tray that measures 14 inches in diameter. It is gold with a black outside. I can either do a desert theme or succulent arrangement.
Delivery included.
$

235.00
Add to cart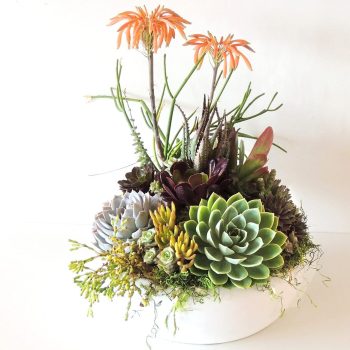 The container measures about 14 inches in diameter.  It can either be a desert theme with cacti and aloes or succulent with echeverias arrangement.
San Diego pick up or delivery only.
Delivery included.
$

185.00
Add to cart