$120.00
San Diego Delivery/Pick Up Only
This succulent arrangement features Kalonchoe Tomentosa which have long velvety leafs and are surounded with a nice mix of rooted succulents.  Wood box measures 12 x 7.5 x 4
For pieces that can please shipped check our Succulent gifts section.
Email to a friend
Related Products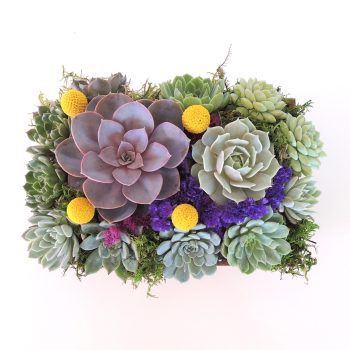 This centerpiece features a large Perle Von Nurnberg surrounded by a variety of succulents, crespedias (billy balls - seasonal) statice and moss.  It can be kept indoors or outdoors and needs little care. Lots of natural light and occasional watering make it an ideal addition to any space. Created in a rectangular wood box (12" x 7.5" x 4") or a square (9.5 x 9.5 x 4).  
$

120.00
Add to cart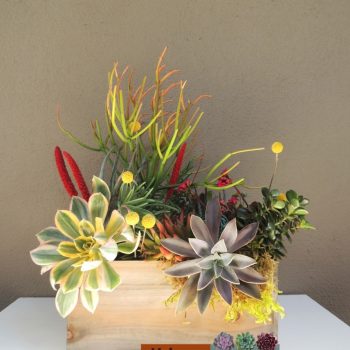 Wood box measures 12x7.5x4 San Diego Delivery or pick up only
$

125.00
Add to cart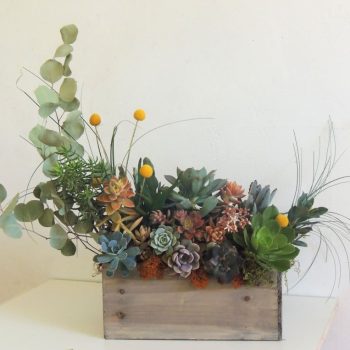 Wood box measures 13 x 8Please provide zip code to adjust delivery charge per zone.
$

155.00
Add to cart