$64.95
Price Includes Shipping
Green Gift Succulent Arrangement-Low Light Succulents
Succulent arrangement composed of haworthias, kalonchoe tomentosa or panda plant, cactusa and crassulas is better suited for longer living in an indoor environment.
Ceramic container measures 5.5 x 5.5
Email to a friend
Related Products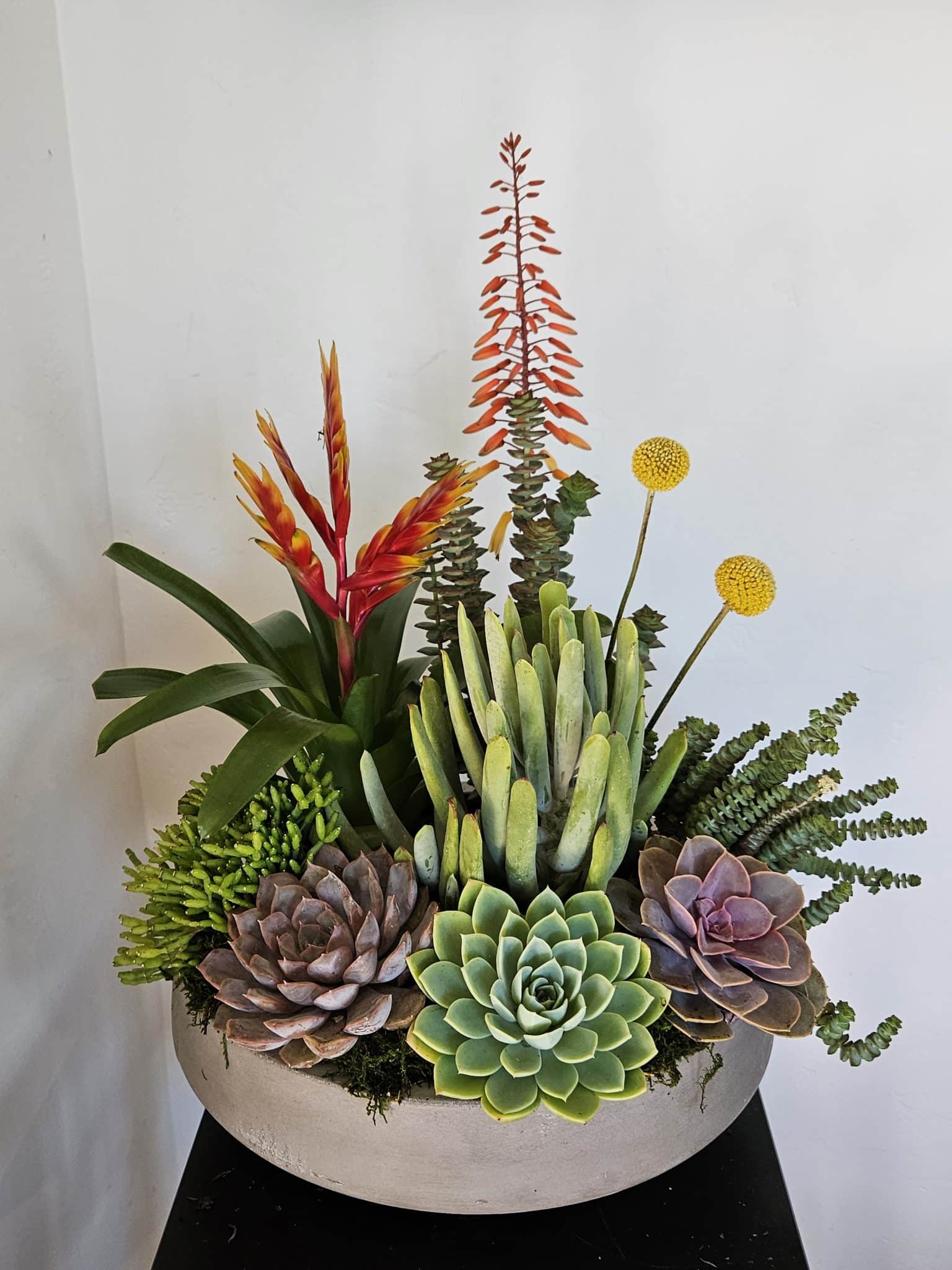 The container measures about 14 inches in diameter.  It can either be a desert theme with cacti and aloes or succulent with echeverias arrangement.
San Diego pick up or delivery only.
Delivery included.
$

185.00
Add to cart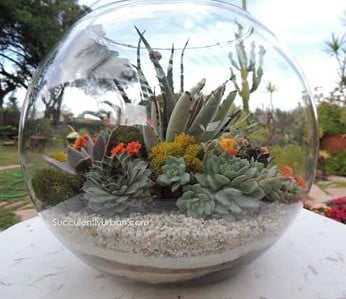 This bubble terrarium measures 12 inches in diameter. San Diego local delivery only, please contact me with delivery address, as the charge varies according to different zones in 
San Diego
. This is set up for central San Diego delivery. For ship able pieces pleas check out our 
Succulent gifts
 section.
$

145.00
Add to cart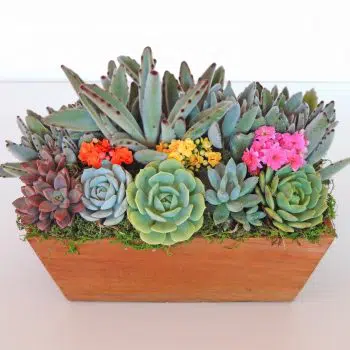 This succulent arrangement features Kalonchoe Tomentosa which have long velvety leafs and are surounded with a nice mix of rooted succulents.  Wood box measures 12 x 7.5 x 4 For pieces that can please shipped check our
Succulent gifts
section.
$

120.00
Add to cart