$1,608.00
1 Bridal bouquet $180.00
3 Bridesmaids bouquets $108.00 Total
1 Groom boutonniere
3 Groomsmen boutonnieres
5 Fathers, officiant and usher boutonnieres $162.00 total for all boutonnieres
2 Wrist beaded corsages for mothers $46.00 Total (gray beads)
15 Sets of 5 x 5 centerpieces $840.00
Cake topper set $32.00
150 two-inch plants @$1.60 each = $240.00
Color: Aubergine to light purple and gray.  All pieces will coordinate with bridal bouquet.
Weeding date: November 12
Email to a friend
Related Products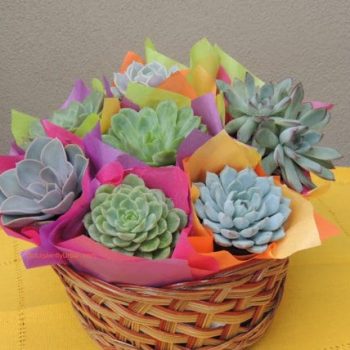 Instead of giving the predictable box of candy why not surprise family, friends or business clients with a basket of succulents. They will always remember you!
We thought it was time that succulents get the recognition they deserve, so we created our own succulent gift basket. Each succulent gift basket comes with seven premium succulents one 4" succulent and six - 2.5" succulents in their plastic growing pots which we colorfully wrap. The beautiful rosettes which measure approximately 2.5"  in diameter will catch the attention of the lucky recipient. 
$

45.95
Add to cart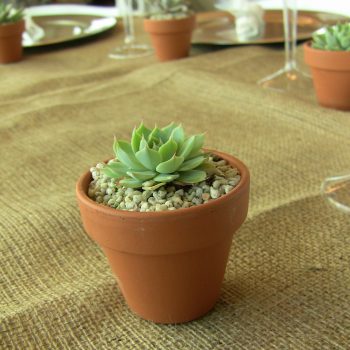 An assortment of 4 plants in terracotta pots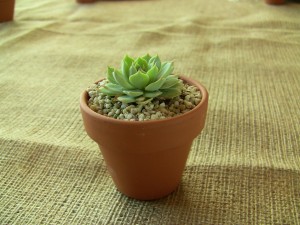 $

16.00
Add to cart