$265.00
1 Bouquet  8-in $135.00 Pop of color would be yellow (not the billy balls though).
1 Boutonniere for the groom $20.00
2 pin on corsages mothers $40.00
2 boutonnieres for the fathers $40.00
2 small/simple boutonnieres for the teenager & officiant  $30.00
Email to a friend
Related Products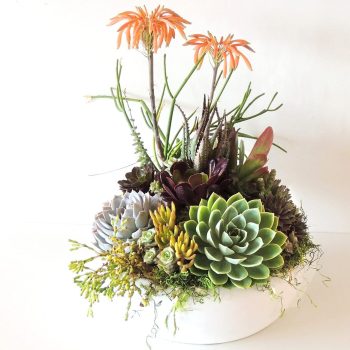 The container measures about 14 inches in diameter.  It can either be a desert theme with cacti and aloes or succulent with echeverias arrangement.
San Diego pick up or delivery only.
Delivery included.
$

185.00
Add to cart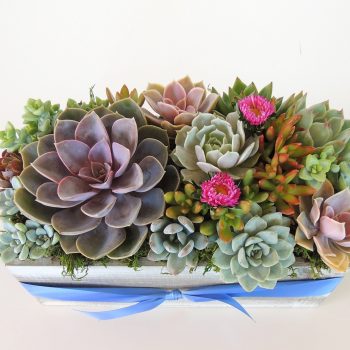 A beautiful arrangement of succulents in a wood box measures 11.5 x 6 x 4.  
Note: There are differences in the pieces we ship depending on the seasonal availability of succulents plants. If you prefer a certain look or favor a certain accent color please let us know by leaving a note at checkout indicating your preference.  Color and shape of the wood container may vary.
$

124.00
Add to cart