$265.00
1 Bouquet  8-in $135.00 Pop of color would be yellow (not the billy balls though).
1 Boutonniere for the groom $20.00
2 pin on corsages mothers $40.00
2 boutonnieres for the fathers $40.00
2 small/simple boutonnieres for the teenager & officiant  $30.00
Email to a friend
Related Products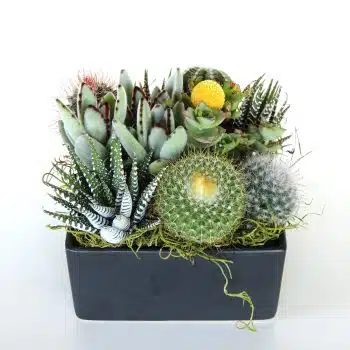 Green Gift Succulent Arrangement-Low Light Succulents Succulent arrangement composed of haworthias, kalonchoe tomentosa or panda plant, cactusa and crassulas is better suited for longer living in an indoor environment. Ceramic container measures 5.5 x 5.5
$

64.95
Add to cart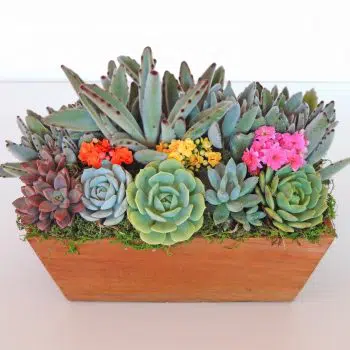 This succulent arrangement features Kalonchoe Tomentosa which have long velvety leafs and are surounded with a nice mix of rooted succulents.  Wood box measures 12 x 7.5 x 4 For pieces that can please shipped check our
Succulent gifts
section.
$

120.00
Add to cart