Related Products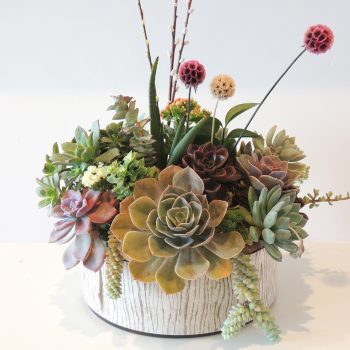 This is a metal tray that measures 14 inches in diameter. It is gold with a black outside. I can either do a desert theme or succulent arrangement.
Delivery included.
$

235.00
Add to cart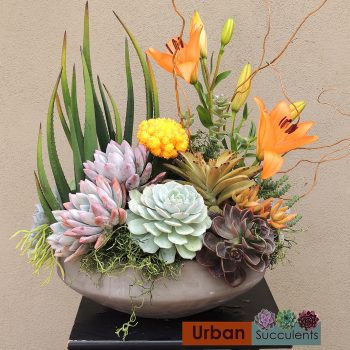 The container measures about 17 inches long for the boat shape or 14 inches in diameter for the round gray vessel. The theme can either be a desert with cacti and aloes or succulents with echeverias.
Delivery included in the central San Diego area.
$

270.00
Add to cart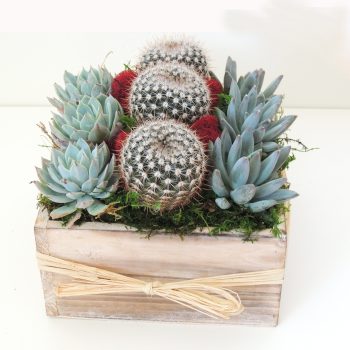 Created in a wooden box this succulent centerpiece has a variety of succulent rosettes and is accented with flowers and colorful moss.   This arrangement can be displayed indoors or outside.  This is a great way to say "thinking of you" or "thank you"! Box measures 7.5 x 7.5 x 4
$

89.95
Add to cart