$64.95
Price Includes Shipping
Created in a wooden box this succulent centerpiece has a variety of succulent rosettes and is accented with flowers and colorful moss.   This arrangement can be displayed indoors or outside.  This is a great way to say "thinking of you" or "thank you"!
Box measures 7.5 x 7.5 x 4
Email to a friend
Related Products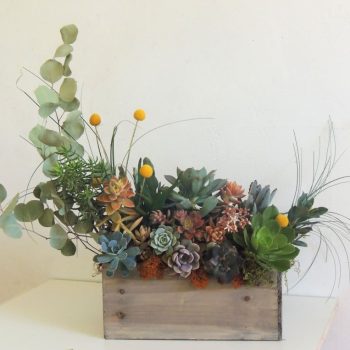 Wood box measures 13 x 8Please provide zip code to adjust delivery charge per zone.
$

155.00
Add to cart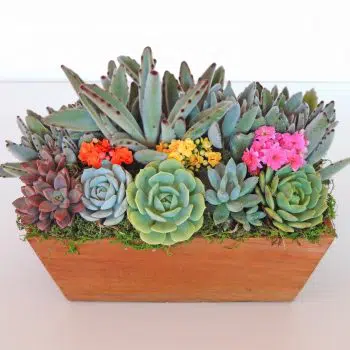 This succulent arrangement features Kalonchoe Tomentosa which have long velvety leafs and are surounded with a nice mix of rooted succulents.  Wood box measures 12 x 7.5 x 4For pieces that can please shipped check our
Succulent gifts
section.
$

120.00
Add to cart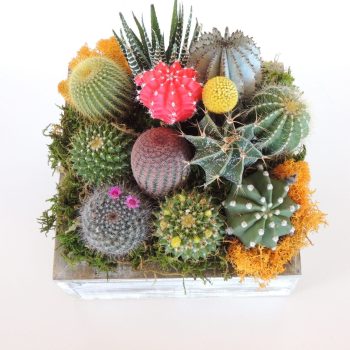 Created in a wooden box this cactus centerpiece has a variety of cactus and accented with colorful moss.   This arrangement can be displayed indoors or outside.  This is a great way to say "thinking of you" or "thank you"! A plastic lined wood box without drainage needs watering about every other week in summer and less in winter. Protect the composition from excessive rainfall and rotate on a regular basis to balance light exposure.Box measures 7.5 x 7.5 x 4
$

78.95
Add to cart